February 18, 2021 9:48 pm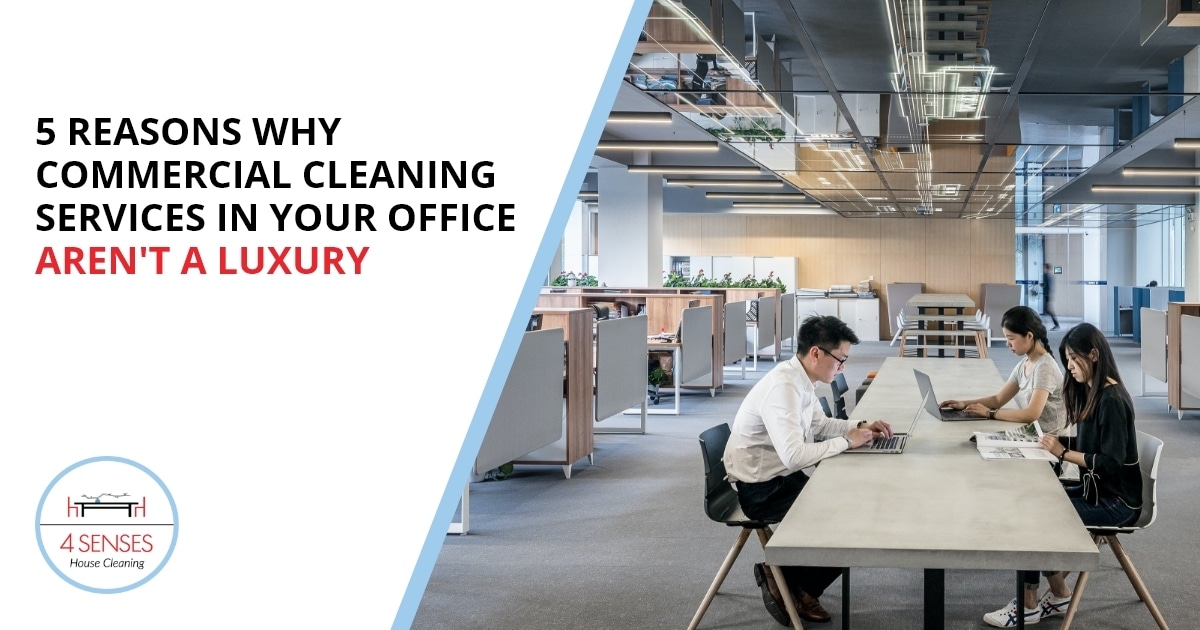 In 2021, cleaning and sanitation tasks are more critical than ever for thriving businesses, helping them enhance their image and ensuring their employees' and customers' safety. If you think commercial cleaning services are a luxury that only big companies hire, maybe this blog will change your mind. Read our list with the main benefits of hiring a cleaning service to help your business.
1. Experienced cleaners do the job
Although small businesses are unlikely to need a full-time cleaning staff, this doesn't mean that chores have to be ignored, but relying too much on your employees might take them away from their duties. When you hire a commercial cleaning service to cover the essential chores,  you are getting a team of trained and experienced cleaners, using resources the most efficient way, and letting your workforce focus entirely on their responsibilities and goals. 
2. It can help you promote a healthy workplace
Before the pandemic, you could know how clean a workplace was by how quickly a common cold spread between coworkers. Nowadays, putting your employees' health at risk is unacceptable. Following disinfection protocols in 2021 can seem challenging, but letting your guard down as a business owner is not an option. A cleaning company will help you adapt to the new normal; you and your employees will feel a lot safer knowing that a professional cleaning service is taking care of cleaning and sanitizing.
3. Cleaning companies don't require you to invest
All businesses require investment, but spending money on cleaning equipment, tools, and products is not worth it unless your commercial activity is cleaning—and in that case, you would not be reading this blog! A professional cleaning company will save you money, time, and effort on equipment, cleaning products, staff training, and insurance; while performing specialized and detailed chores. You will only need to worry about managing your business!
4. Professional cleaning gives your office a professional look
Customers and business partners can visit an office, and if it seems dirty, it won't give a good impression. Even employees might feel uncomfortable in a messy workplace, increasing turnover rates. It is crucial to treat your workspace correctly, and having a reliable company doing the cleaning will show your staff and visitors that they are in a safe and clean environment.
5. Tailored services will save you money
Outsourcing your cleaning necessities to a company that usually works with all kinds of offices and businesses will result in the right service for you, no more or less. You can even quote and get a reliable idea of your spendings on cleaning. When the office chores depend on your personnel, it may seem like you are saving money, but expenses might come unforeseen. Also, there are hazardous cleaning chores best left to professional cleaners.
At the end of the day, how you manage your business will depend on your goals —but keeping your office clean surely will help you! If some of the listed benefits apply to your workplace, a cleaning company might be your best business partner! Reach us on our webpage to get a quote for your office. 
Categorised in: Uncategorized
This post was written by 4 Senses House Cleaning