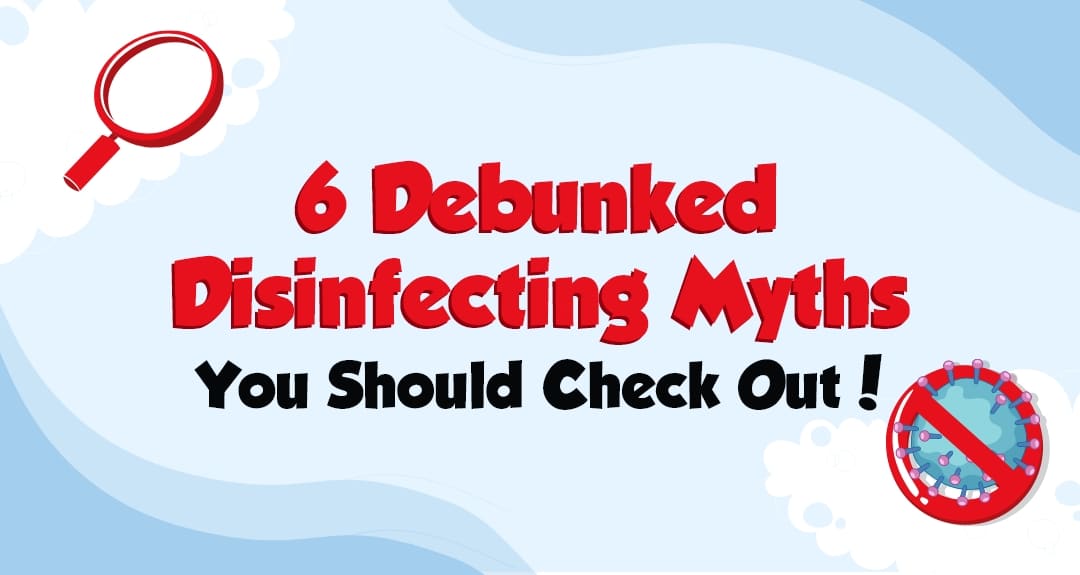 January 23, 2023 12:00 am
When it comes to disinfecting, misinformation can be a hindrance to maintaining a clean and healthy environment. As vigilant individuals committed to hygiene, it's crucial to separate fact from fiction. That's why we've teamed up with professional cleaners to debunk common disinfecting myths.
In this engaging infographic, we shed light on the truth behind these misconceptions, empowering you with accurate knowledge to tackle your disinfecting duties effectively. Say goodbye to false assumptions and hello to expert insights.
Stay ahead of the curve and arm yourself with the right information to ensure your disinfection practices are on point.
Join us as we debunk these 6 disinfecting myths, and let's pave the way to a cleaner, safer environment together!
4 Senses House Cleaning is ready to tackle the grime and take that weight off your shoulders. Book online now!
Categorised in: General
This post was written by 4 Senses House Cleaning